Taos and Northern New Mexico
Local Fare
The local restaurants are a destination all their own! Here are some of our favorites.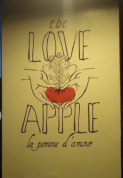 The Love Apple
Our favorite romantic restaurant in Taos. Features locally-sourced, organic, regional cuisine. Set in an old mission-style adobe church.
---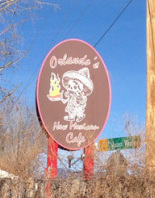 Orlando's
Some of the best New Mexican cooking in Northern New Mexico. Get there early to avoid a wait for this local favorite.
---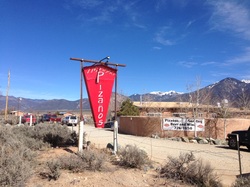 Pizanos
Simply the best pizza in Taos. Lots of great options besides pizza as well. Great after a day of skiing or hiking.
---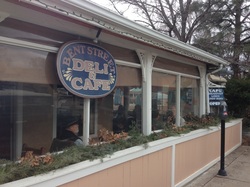 Bent Street Deli and Cafe
Great place to have lunch after shopping in the John Dunn shops or the plaza. Also a favorite for a lazy weekend brunch.
---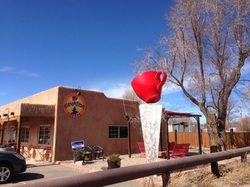 Elevation Coffee
The best coffee, espresso and pastries. Look for the big red cup in El Prado on the north side of Taos.
---
Other Favorites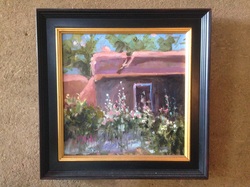 Mary Beth Hill
Our favorite rising-star painter in Taos! Her oil paintings capture the beauty and spirit of Taos and the surrounding areas. Mary Beth is also a dear friend and a smiling face you may see around town. See her work at Adboe de Artista and in restaurants (such as the Bent Street Deli) and galleries around Taos.
---
---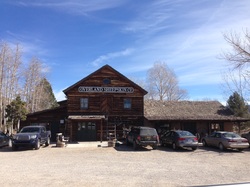 Overland Sheepskin
Great cold-weather clothing in the rugged style of the West. THE place for leather goods in Taos.
---
Snapshots